Hollertown Bio
Hollertown's roots go back to 2005 when Nick and Chuck joined three others to form Woedoggies. When lead singer Wylie Shipman moved to Burlington, Vermont, he took the Woedoggies name with him (it's now an acoustic country band). In stepped the Rev. Drew Bunting, the "hardest-rocking priest in all of Christendom," to sing lead and convince us to change our name to Hollertown. When Drew moved to Milwaukee, Tom Lalley stepped in to serve as Hollertown's third lead singer. While Hollertown also misses fiddler Britt Lundgren and multi-instrumentalist Will Platt, who both recently moved to New Hampshire and play in the Hickory Horned Devils, we're tickled to now have fiddlin' Lee Benaka on our team.
The line-up has changed over the years, but Hollertown has remained true to its bluegrass and old time roots. Playing everything from old-time standards to more current tunes by Lady Gaga, Bob Marley, and the Texas Tornados, Hollertown is a crowd pleasing band that rocks out for audiences of all ages. They are as comfortable playing for a drunken late-night crowd at DC9 or Haydee's as they are playing for the little toddlers who love dancing to their tunes at the farmers' markets in Dupont and Georgetown. Hollertown appeared at the 2011 Kingman Island Bluegrass Festival, and played on the mall for Earth Day 2010, where they were part of a lineup that included Sting, John Legend, and The Roots.
So here's the current lineup:
---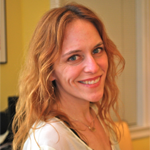 Belen Pifel
(vocals)
Belen's passions include sheet metal, air conditioning, and the Keegan Theater, where she is a featured actress. Some say Belen acts like a singer and sings like an actress, but Hollertown is thrilled to have Belen in the band. Wait 'till you hear her sing Lee's song "Wedding Vows"!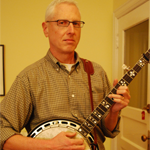 Chuck Andreatta
(banjo and vocals)
Chuck started playing banjo while in high school. In college he played in various bands, including the in-house band at Busch Gardens, Williamsburg. In his 20s, Chuck learned the clawhammer style and played in an old-time band. After that he played in a variety of square and contradance pickup bands, as well as two stints playing in community theatre productions of the Broadway musical The Robber Bridegroom. Chuck's real happy to be back in an established, gigging band, especially one where he gets to play both bluegrass and clawhammer styles.
---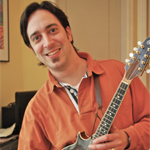 Nick Backer
(mandolin and vocals)
It all started with a high school graduation gift. After six years of piano and eight years of trumpet, Nick felt it was time to pick up a stringed-instrument and explore new styles of music. When his parents quickly ruled out a car and other extravagant gifts for his high school graduation, Nick settled on receiving a mandolin. With his brother already picking banjo, Nick had been exposed to bluegrass and jumped right in. College brought him down to New Orleans, where he helped start Uptown Okra, a self-described GumboGrass group. Uptown Okra blended bluegrass with New Orleans funk and R&B, which made for a unique sound in a town full of music. After a two years of club gigs, they caught the eye of John Boutté, the award-winning gospel and soul vocalist from New Orleans. John fell in love with Uptown Okra's spirit and music, and joined as lead vocalist, leading to the release of "Potluck Dinner," and "Carry Me Home." Their 2002 Jazz Fest gig led to an international tour which included stops in Venezuela, Fiji and New Zealand. Nick returned to his native Virginia in 2003, where he helped form the Woe Doggies, the predecessor to Hollertown.
www.uptownokra.com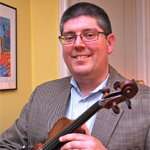 Lee Benaka
(fiddle)
Lee played classical violin throughout his childhood and into college. After taking a break for a few years, Lee started taking old timey classes at the Old Town School of Folk Music in Chicago. After several years of instruction from from Steve Rosen and Paul Tyler of the Volo Bogtrotters, Lee started to help teach old timey fiddle at the Old Town School, as well as play in a bluegrass band (The Tall Hogs) and an alt-country band (Whiskeytit). After he moved to Washington, DC, in the late 1990s, Lee played with the Starlingtons for several years before joining Hollertown in 2011.
---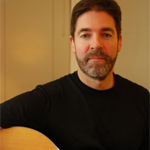 Tom Lalley
(guitar and vocals)
Tom has been with Hollertown since 2009. A native Washingtonian, Tom's musical career started out playing trumpet and French horn at St. John's High School but he picked up guitar in college and never looked back. For many years, music was just something he did with friends and to unwind after a long day of work. In 2001, Tom connected with a group of musicians that came to be known as the Takoma Zone. They would gather at the Electric Maid in Takoma Park and perform for each other. Most went on to become performing musicians. Tom's first "real" band was Nog, a rock n' roll band that played around D.C. and broke up in 2009.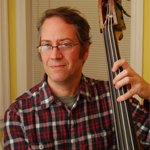 Jerry Del Rosso
(bass)
Jerry hails from Pennsylvania and also plays with Doug Stevenson and the Spades, and a couple of other fine bands. Previously Jerry played with Kid Goat and many, many other bands.